Energy for Work... Family... Life
Jumpstart healthy habits
with our 30-day health challenge
Improve keystone habits that create lasting energy
7+ hours of sleep
64+ fl oz of water
2+ fruits
3+ veggies
1 or less dessert
30+ minutes of activity
3+ social/emotional actions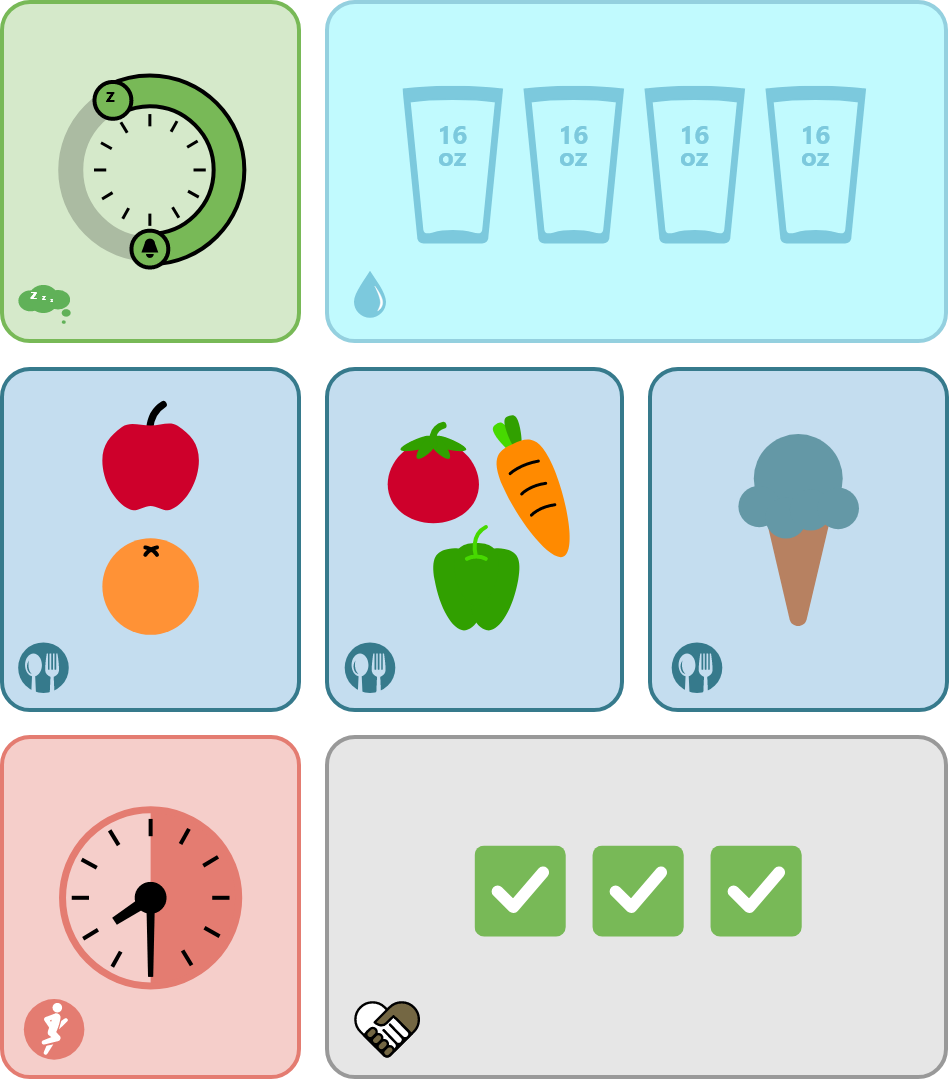 Health Transformations
CATCHLIFE30 pre and post challenge goal results comparison
+31.9%
Overall group improvement
Sleep
Hydration
Fruits
Vegetables
Desserts
Physical Activity
Participants Well-Being Index
WHO pre and post challenge survey results comparison
+20.4%
Overall well-being score
Calm & relaxed
Active & vigorous
Refreshed & rested
Interested in things
Cheerful in good spirits
Refreshed & rested

+31.1%

Interested in things

+15.1%

Cheerful in good spirits

+11.8%
"Participated numerous times. This challenge meets the physical, nutritional and social/emotional needs of individuals while promoting collaboration among colleagues. Our district's participation in CATCHLIFE30 has given many of our employees the opportunity to be healthier for themselves, their families and their work environment."
Jane Wilson
Eldridge, Iowa
"I am so glad I started this journey. I was out of control with my health. I knew what I needed to do but was not motivated. For the last 30 days I have been eating better, increasing movement, and taking care of my social/emotional health. There is no sense of guilt or failure with the CATCHLIFE30 Challenge, it is just a simple way of holding yourself accountable with support."
Becky Quistorff
Cedar Falls, Iowa
"We were excited to bring the CATCHLIFE30 Challenge to our supervisors to help encourage focus on their self-care and the program did not let us down! The investment in our supervisors has resulted in elevated energy, better moods, increased productivity and more balance in life. We can't wait to introduce the CATCHLIFE30 Challenge to the rest of our organization."
Star Rupe
Janesville, Iowa
"The 30 day challenge went beyond my expectations. What a new outlook on life! The challenge gave me a new perspective on creating lifestyle changes. Making small, daily changes related to the CATCHLIFE30 goals had a huge IMPACT on me physically, mentally and socially. I really appreciate my company and the Catchlife30 team for the opportunity! I highly recommend this program!"
Patty Peters
Maquoketa, Iowa
"CATCHLIFE30 was an incredible experience for not only me, but also my colleagues. We set personal goals, invested in our wellness and saw meaningful results. CATCHLIFE30 removes the friction from building new habits. With a daily prompt and short video, it was easy to stay on track. I'd highly recommend it and look forward to doing another challenge in the near future. "
Blaire Ritchie
Denver, Colorado
How it works
A challenge,
a coach and a community
equals your transformation
CATCHLIFE30 is a challenge with a plan to follow
Log daily habits, learn new techniques and be encouraged
Each Morning
6:00 AM notification
Read call-to-action pop up message
Read content
Watch 2-minute video
Record last night's sleep
Each Evening
7:00 PM notification
Record hydration level
Record nutritional intake
Record physical activity amount
Record social/emotional actions
Friendly competition yields better results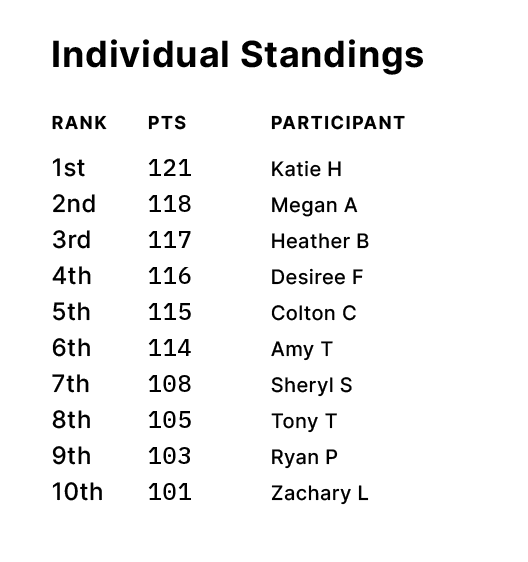 View tips and encouragement in the community forum
Monitor your daily progress during the challenge
Summary results identify strengths and areas of growth
Our Team
Rick Schupbach
Founder
Rick is a former educator, turned health and wellness consultant, who is passionate about energizing others. He started CATCHLIFE30 to help people discover more "Energy for Work... Family... Life!"
Treye Schupbach
Technical Support
Treye utilizes his technical expertise in numerous roles for CATCHLIFE30. He sets up all the CATCHLIFE30 Challenges and is dedicated to providing timely support for all our participants.
Austin Stiefel
Web Devloper
Austin is our talented Web Developer. He is in charge of the CATCHLIFE30 website, ensuring that it is always accessible and displayed properly, while making timely updates.
Lori Graff
RD LD
Lori is a nutrition expert that believes everyone deserves to live a healthy life. She is committed to helping others thrive through good nutrition. She has helped people for over two decades through her public speaking and individual consultations.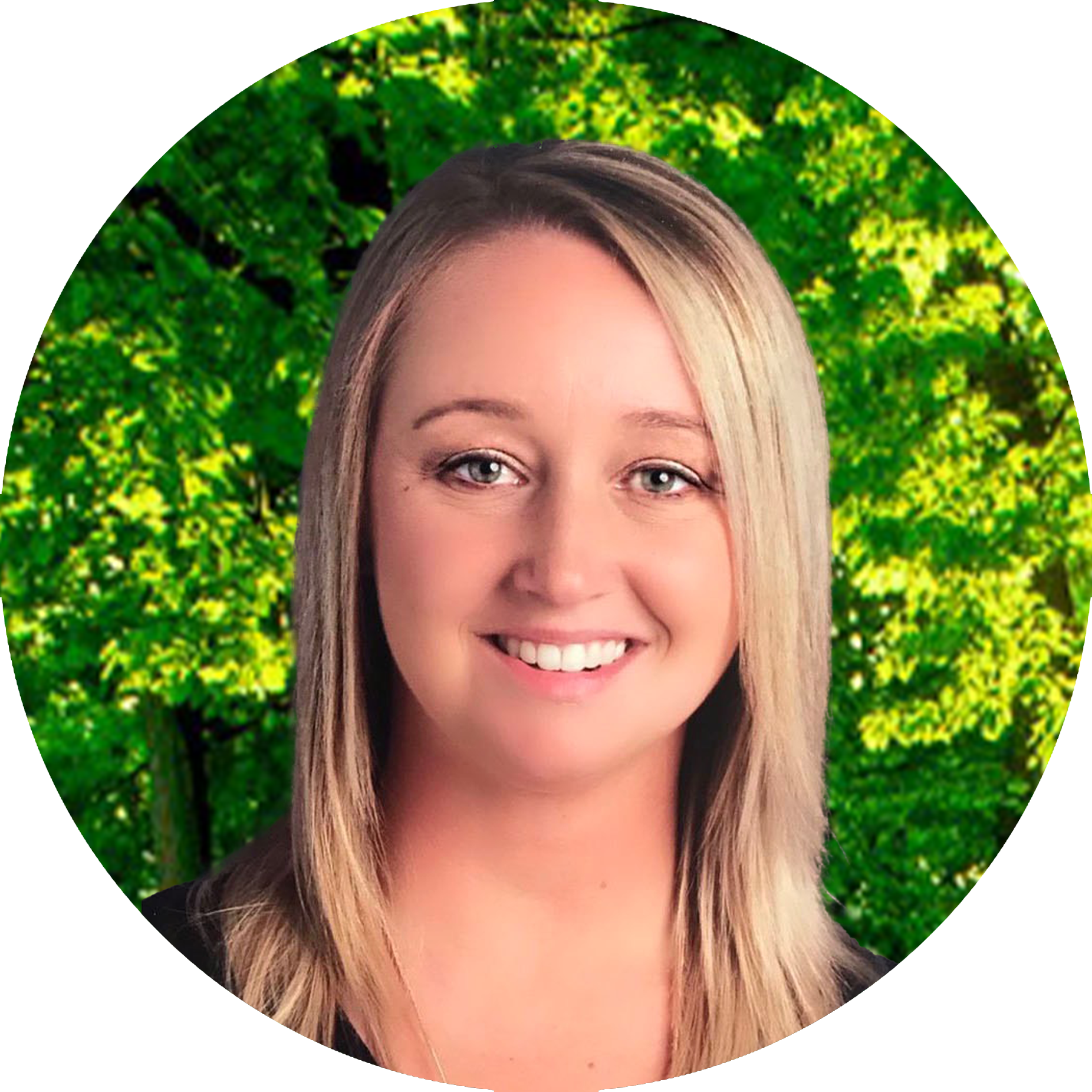 Heather Gutknecht
Student Program Specialist
Heather is an exemplary 10-year veteran educator who brings an incredible wealth of experience to the design and support of CATCHLIFE30 student programming.
Curt Patterson
Financial Officer
Curt brings a wealth of financial experience to assist CATCHLIFE30 with all things related to fiscal decisions.
"CATCHLIFE30 has energized our team!"
It's not unusual to see teams of teachers, staff and associates walking the school halls after school, working out in the fitness center, or sharing stories of support.
Sharon Dentlinger